As requested...miscellaneous pictures of Michael/Melissa: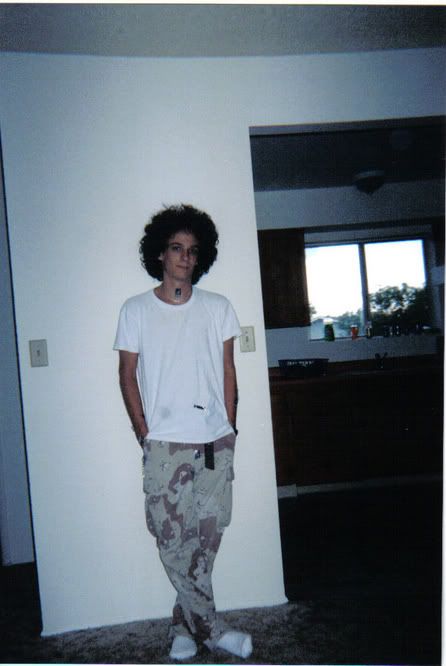 Yeah, Amanda called this his "modeling pose" ...
... Yeeeeeaaahhhh, you know, I don't think anything more needs to be said.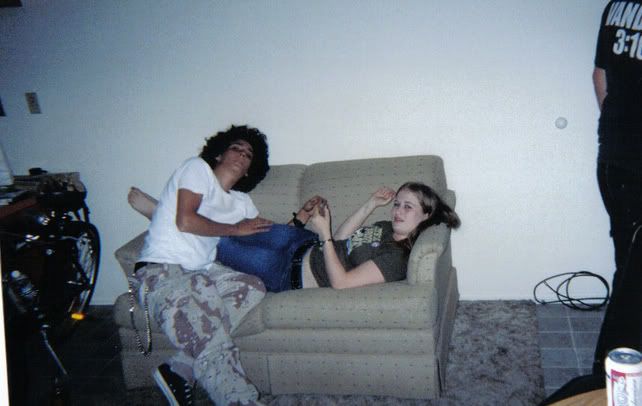 I've been told boars are into finger sex.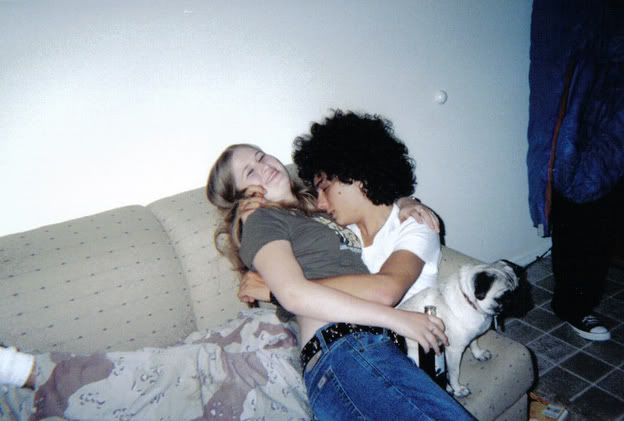 So, here is where Melissa tried to breach, but realizing you cannot do that on dry land, she lay stranded on top of Michael.
At least that's what I'm assuming is going on.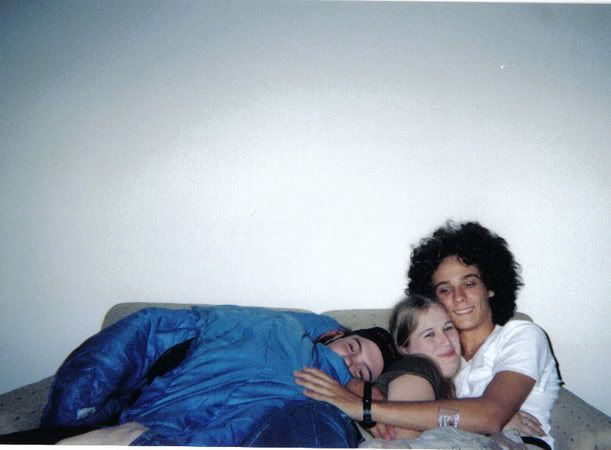 Poor Justin.
Keep your booooooooooars behind closed dooooooorrrrsssss, do do do, do do do: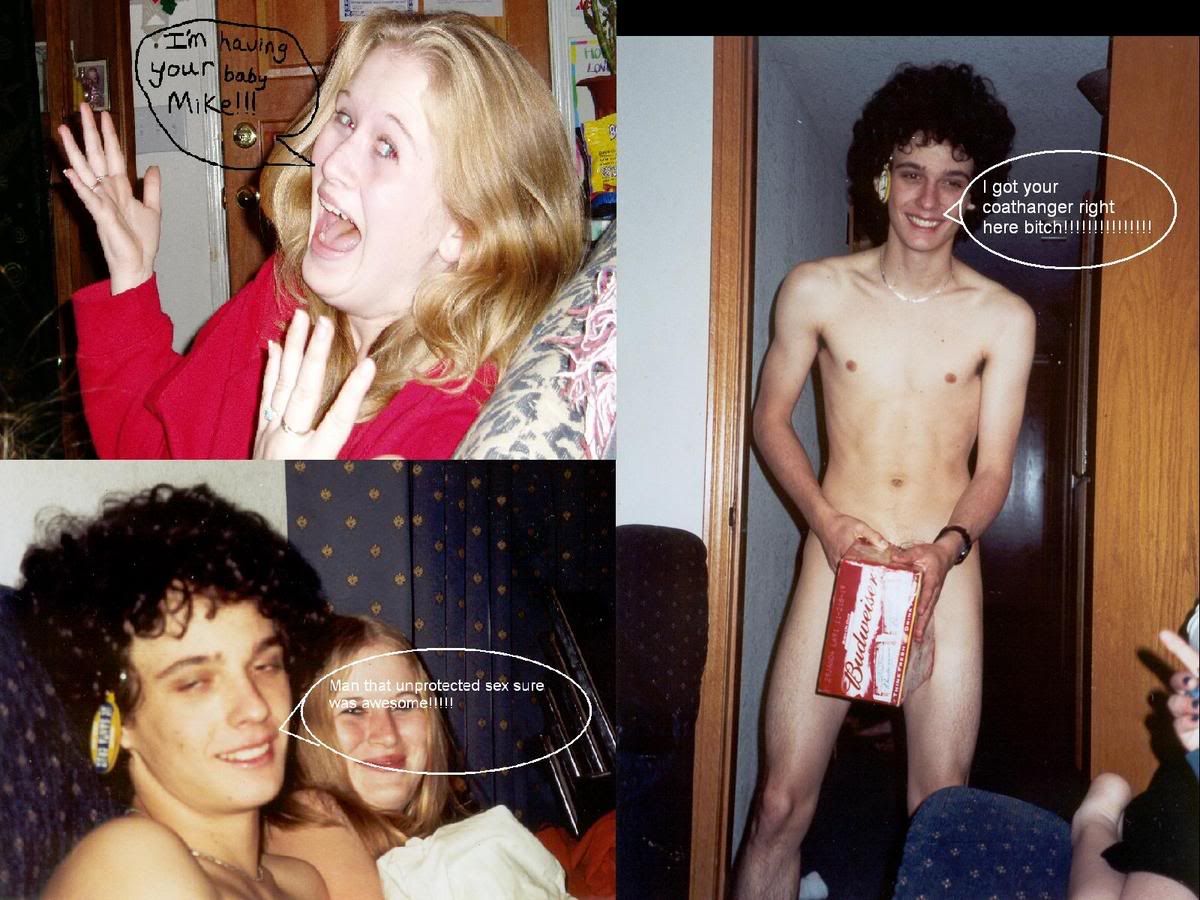 Comments on that picture added by Marshall.
So that sums up the Michael picture fest. I hope you enjoyed it just as much as I have. Yeah...
...And now for something completely arbitrary and random: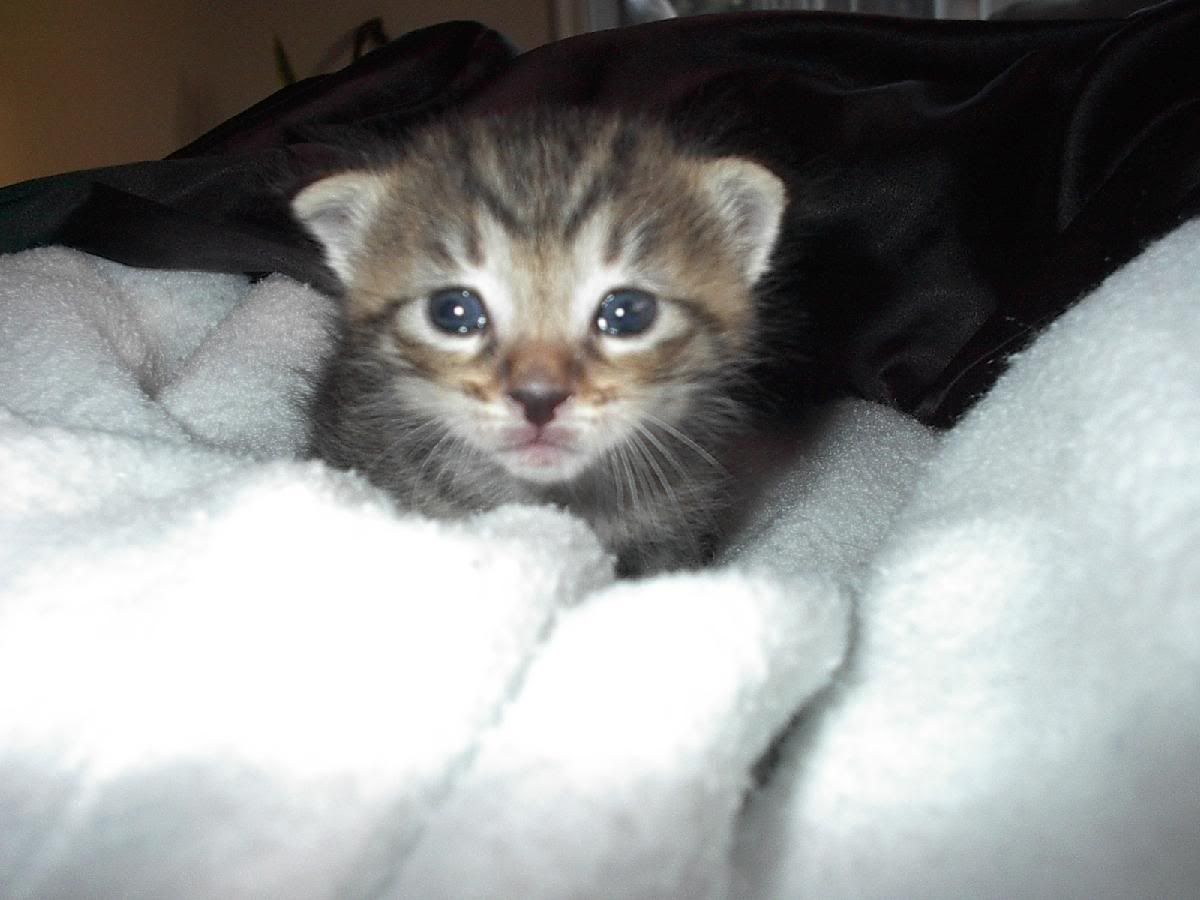 Look, it's my big stupid kitten being stupid when she was two weeks old. Everyone say "awwww". Everyone loves kittens, especially stupid ones.
Bye for now!